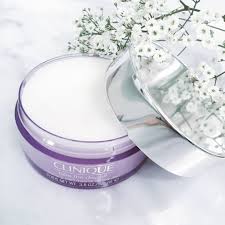 What it is:
A uniquely textured face and eye makeup remover that transforms from a balm to an oil for gentle, yet effective removal of even the toughest makeup.
What it does:
Gently, yet efficiently, dissolves and removes face and eye makeup (full coverage, long-wearing, sunscreens), dirt, and oil due to an innovative formula, that includes Safflower Seed Oil to break up natural oils and tenacious makeup.
Leaves skin soft without leaving a filmy residue because of a uniquely textured formula that transforms from a velvety balm to a lightweight oil when massaged over skin.